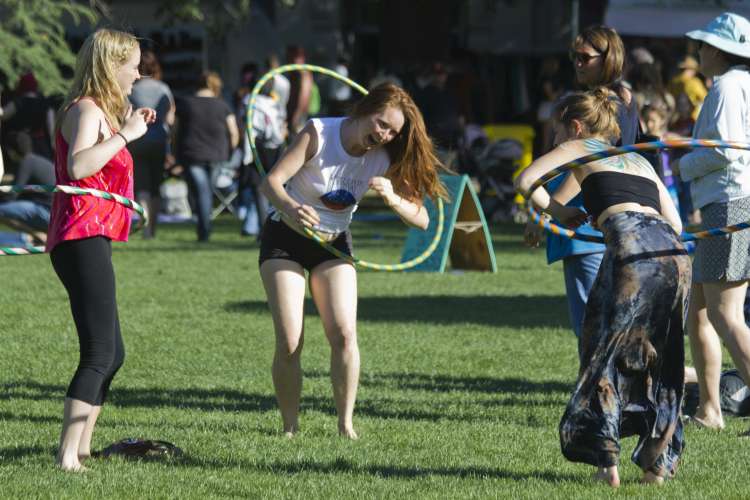 Saturn Hoops
Saturn Hoops is a chameleon style Hula Hoop dance company that can adjust their services to fit any kind of party, festival, charity event, or fitness classes. Saturn Hoops is a professional hoop dance company in Houston, Texas. The services provided by Saturn Hoops include single or muti-hoop performance/instruction, LED hoop performance, choreographed performances with/without guest appearance, audience interaction, hula hoop parties with games, lesson, and customized hula hoops.   Their rates vary depending upon the services provided.
Contact Information:
You can reach the director at (956)-204-8375, Saturnhoops@outlook.com or on Facebook at Saturn Hoops.
Kid Fun Houston Review:
As soon as I learned about Saturn Hoops, I couldn't wait to have Izet perform at one of my events.  I invited her to our Frozen Summer Bash, and I was thrilled that she was available.  I had a variety of entertainers at the party, but I wanted something different.  I knew that the hoola hoop performance was the perfect addition to our event. When I messaged Izet, she immediately responded.  It was so easy to book an event with her, and I loved her flexibility.  She was open to my ideas and had lots of ideas of her own.  I was easily able to work Saturn Hoops into our event schedule, and I am so glad that we did. When Izet turned on the music and started her performance, there was a silence in the room.  The venue went from the buzz of little ones enjoying a party to jaws dropped, big stares, and lots of smiles.  We were all amazed at the tricks and variations performed by Izet.  I have never seen anything like it.  Her routine was so exciting that the kids immediately started grabbing hoola hoops to join in the action.  Izet played music for the kids and allowed them to explore with the hoola hoops.  She walked around and helped them with exciting moves.  The kids had a blast, and the parents took a ton of pictures. Saturn Hoops provides weekly exercise classes, one on one training, party entertainment, community performances, and custom made hoola hoops. If you are looking for a great workout or a fun entertainer, Saturn Hoops is a great choice.