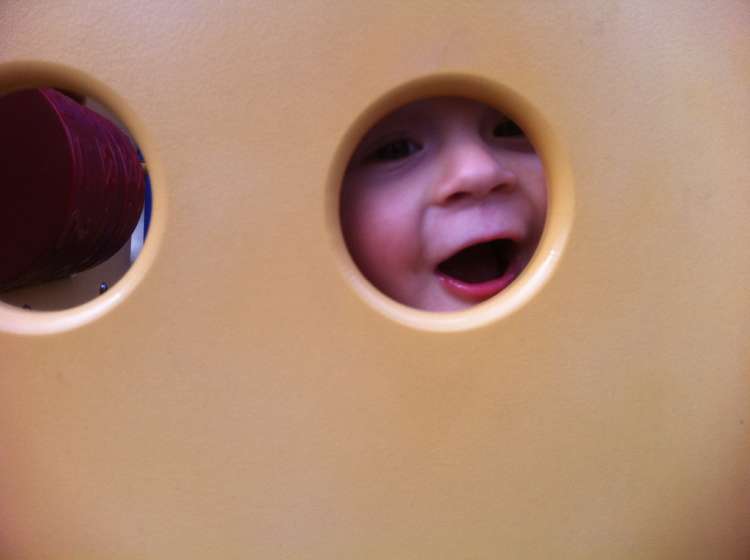 As a parent of small children, you are very familiar with the idea of children getting restless during days when it is simply impossible to go out of home. Hot, cold and wet days often mean that you have to keep your children indoors.
However, that does not mean that you cannot go out at all. With these awesome and cute ideas, you can take your children out to an indoor destination that will help you as well as your children enjoy yourselves.
Here are a list of places where you can take your children to play – completely FREE. While many indoor play places do need a ree, these have no such obligations and are also very enjoyable for your children!
Sugarcreek Playscape
Open to Church members as well as non-members, The Sugarcreek Church has a playscape that is equally suitable for children and adults. While the playscape is open on all days except Saturday, the hours vary from one day to another. Sugarcreek playscape is closed on Saturdays for private parties.
The Little Galleria at the The Houston Galleria
Presented by MD Anderson's Children's Cancer Hospital, The Little Galeria is a free playground that is located near Payless on the 2nd floor. The Little Galleria remains open everyday, between 10am-9pm from Monday to Saturday and between 11am to 7pm on Sundays. For more details, take a look at their website.
Frolic's Castle The Memorial City Mall
Known as the largest indoor soft playground in any shopping center in the world, the medieval-styled Frolic's Castle offers a very authentic picture from a child's perspective, complete with a drawbridge, a catapult, boats, giants, and an Enchanted Forest, among others. The playground sports several climbing structures, and features with interactive sounds.
Located in the Sears Wing of the Memorial City Mall, this free indoor playground is open from 10am to 9pm from Monday to Saturday, and from 11am to 7pm on Sundays. To get more information, make sure to check out their website.
Chick-fil-A
Located all over the Houston area, most Chick-fil-A restaurants have their own free indoor playground. playground generally include a small toddler playground as well as a climbing section that includes a slide.
The Main Street Indoor Park at The First Methodist Houston Church, Downtown
Open from Tuesdays through Thursdays between 9am to 12pm, The Main Street Indoor Park is free indoor playground that is open to families. Not only does the area have a slide, a mini-train play structure and a green space to move around, it also has a few classrooms for play and activities. Guests are permitted to bring in their own craft and art activities to enjoy in the classrooms. The classroom itself is equipped with chairs and tables. To know more about the Main Street Indoor Park at the First Methodist Houston Church, please visit their website.
The playground at Houston's First Baptist Church
The Fitness & Recreation Ministry of Houston's First Baptist Church has a large recreational facility that can be used by guests. Located at 7401 Katy Freeway at The Loop campus, the center has a great, free indoor playground which can be enjoyed during regular facility hours (bar 6:30-8:30 p.m. every Wednesday night).
Equipped with game tables, a small bowling alley and a party/event room, the playground can be rented for birthday or private parties. To know more, please visit their website.
The playground at Katy Mills Mall
The Katy Mills Mall has an indoor playground for kids which is free and remains open during the mall's regular business hours.
The playground at The Woodlands Mall
The Woodlands Mall has a small indoor playground for kids. This free playground remains open during the mall's normal business hours.
The playground at The Willowbrook Mall
Located in the courtyard of Sears, The Willowbrook Mall has a free playground for kids that remains open during the mall's regular business hours. Your children must be under 42 inches in height in order to be able to play in that space.
The Indoor Playground at Christ the King Presbyterian Church
Located a little away from Silber Road, the indoor playground at Christ the King Presbyterian Church is free and open to the public. There is an outdoor playground as well. The Church is open to the public every week day between 8:00 a.m. to 4:00 p.m.
For more information, please visit their website.
playground at Maryam's Cafe
Located in the Height, Maryam's Cafe has a nice indoor playground inside the restaurant where your children. While the food and drinks are not free, the area itself makes for a great place where your children can play and interact with others their age.
Gallery Furniture
Not only is Gallery Furniture a nice family-friendly store, it is one that is equipped with a great free playground that your kids will love. Not only does the store have an indoor playground, the locations on I-10 has a special indoor playground that has large slides as well as a bed that your children can jump on. Each store has different features, such as monkeys and exotic birds, and offers food of the likes of fresh-baked cookies and Blue Bell ice cream, among others.
Smaland, IKEA
Believe it or not, it is now possible to shop while keeping your children entertained! With Smaland, a free supervised indoor playground located near IKEA's entrance, you can shop in peace, knowing that your kids are playing in a playground that is safe and secure.
While entry into Smaland is free, your children should be potty trained, and must be between 37 inches and 54 inches in height.
McDonald's
Not only do McDonald's Restaurants have great food and are located in multiple places all over Houston and its environs, most of them also include playgrounds which you can make use of. These play structures, which are free and usually located indoors, are known to be spacious have ample seating arrangements for parents. Some of them even have tables that can be used for dining.