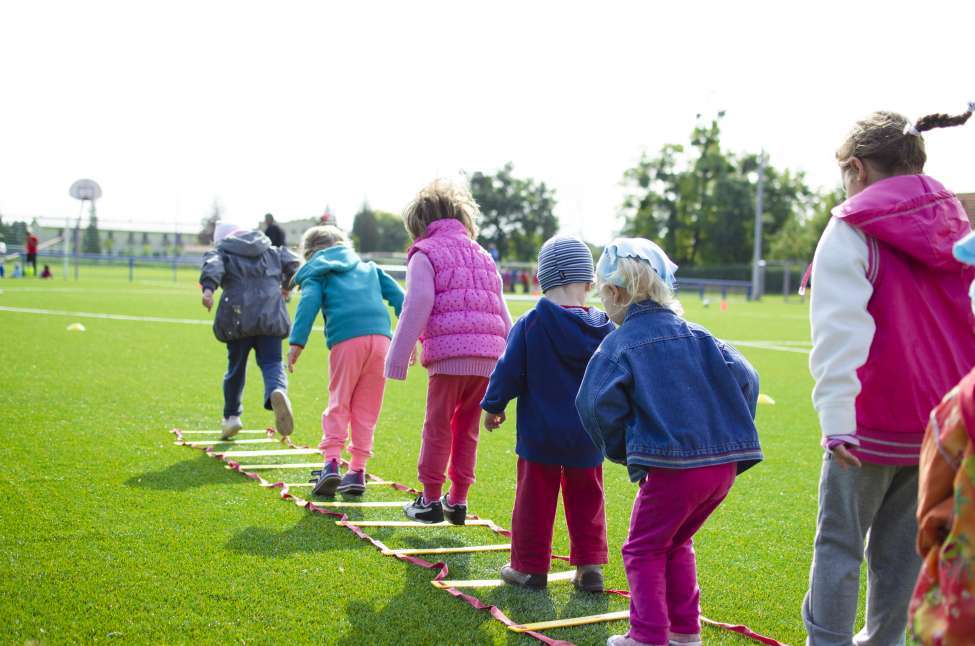 When we think of the summer, we think of getting outside. Our summers are often filled with swimming, bike rides, and playing at the park. But there are days when the heat is just too much. The summers in Houston can be hot and brutal. It can be hard to keep the kids busy and entertained during the summer. The good news is that there are a ton of indoor local places that you can take your kids. You can get your kids out of the house, and you can enjoy the air condition as well.
Things to do with kids
There are so many fun indoor things to do in town besides plopping your kids in front of the tv. As the summer heat approaches, you can prepare to enjoy some indoor summer activities. I like to make a list of indoor activities that we would like to try, and I pull out the list on a very hot day. These places will also come in handy on a rainy day or a cold day.
1. Free play places
I love free play places simply because they are FREE. We don't mind paying to entertain our kids, but the costs can quickly add up especially during the summer. There are free play places all over the city, and we love to visit them. Warning, you might face large crowds. Let's face it, everyone in the city may have the same idea as you.
2. Museums
Museums are a great way to spend the day indoors. Whether you're revisiting a museum or trying a new one, a museum is always a fun place to go. There are several kid-friendly museums in Houston, The Woodlands, Galveston, Sugar Land, Rosenberg, etc. If you want to enjoy a museum for FREE, there are several that have special free admission times.
3. Bowling
Bowling is a blast, and it's indoors. Who doesn't love to go bowling? Kids at a young age can enjoy pushing the ball down the lane or using the kid friendly ramp. My kids enjoyed bowling before they fit into the bowling shoes. You can bowl for free during the summer.
4. Go to the Movies
Ok, this falls into the category of plopping the kids in front of the tv, but I will argue that it's different. When you go to the movies, you are getting your kids out of the house. It can be expensive to go to the movies so take advantage of all of the summer specials offered at most of the theaters in town.
5. Get Creative with Art
There are lots of pottery places in town where your child can tap into his/her artistic side. Adults and children enjoy selecting pieces to paint and painting them. A paint your own pottery studio is a great place to go when you're trying to beat the heat. You can plan ahead and make a Father's Day gift, birthday gift, or even a Christmas gift.
6. Indoor Play Grounds
An indoor play ground is a great place to allow your kids to run around and burn energy. There are tons of indoor play places, recreation centers, bounce house centers, rock climbing, roller skating, iFLY, gyms, etc. Kids need exercise, but sometimes we just have to find a way to do it indoors.
7. Take a Tour
Many local tours take place indoors. You can tour a grocery store, a local bakery, the waterworks center, the KSBJ radio station, and lots more. I love to call random places to see if they'll give us a tour. We have tours our local bank, post office and vet's office. Tours are great, free tours are even better, and indoor tours are the best!
8. Indoor Arcades
There are several game centers in town that are great for entertaining kids. You can visit a Dave & Busters, Main Event, Zuma Fun Center, Fun Plex, iT'Z Houston, etc. Kid's love to play games, spend lots of quarters, and run around arcades.
9. Visit Animals
There are several indoor places that have animals. You can take the kids to the zoo and hit all of the indoor exhibits. Kids love to see the fish and animals at a pet store. The Aquarium has a lot to see indoors.
10. Go to the Theater
There are several local theaters in town that offer children's performances. The Miller Outdoor Theater offers free shows, and you can grab a spot under the pavilion if you go early. Most of the theaters are indoors and in the air condition. The theater is a great way to expose your children to drama and productions as it will help them develop an appreciation for the arts.
11. Indoor Classes
You can sign up for children's classes that take place indoors. There are lots of fun camps and classes that take place during the summer. Class are offered all over at places like Gymboree, Little Gym, Fundamental Music, Prelude Music, piano classes, indoor sports classes, etc.
12. Go to the library or book store
Many libraries and book stores offer free story times, art classes, family events, and lots more. You can also go with your children to read books, browse the book selection, and check out or buy books. It's important to model a love of reading to your kids. The library or book store is always a great place to go with your children. Click here for a list of over 65 places to get books.
13. Shopping
Do you need to knock out a few errands? You can bring your kids shopping and attach to something fun. For example, Toys R 'Us has a fun ride on toy as you exit the store. Ikea has a children's play area. The shopping malls have attractions such as play areas, trains, carousels, arcades, etc. You could even turn shopping into a game or learning lesson by having your children help you write a list, check off the list, add up the total prices, etc. We have a small shopping cart at home, and my kids love it when we bring it to the store with us. You can get creative while accomplishing a few items on your checklist.