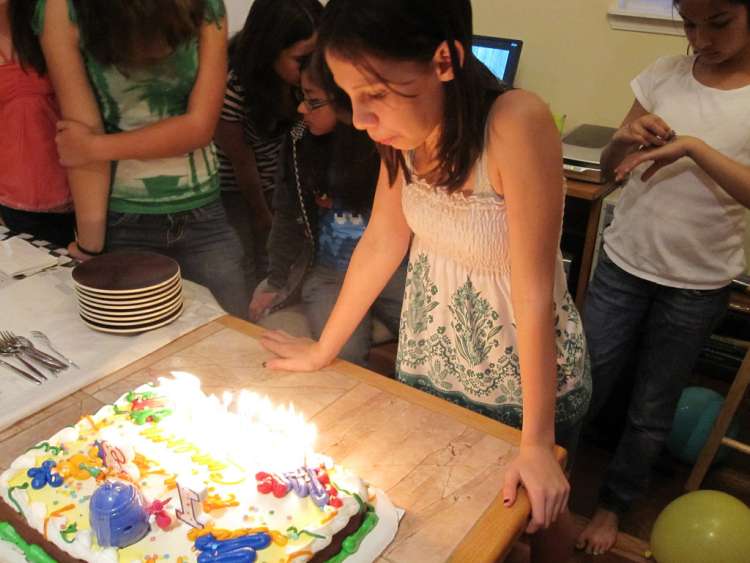 There is a wide range of fun and exciting ideas and activities for hosting the best birthday party for your kids. This especially becomes handy when you are holding a party on a tight budget. There are tons of exciting activities, themes, and ideas to choose from to keep your kids and their friends overwhelmed to the end.
This article covers some of the best birthday party ideas for your kids. There are also plenty of other internet sources, magazines, and library materials that provide unique and cost-saving ideas. It's essential to conduct thorough research before holding the party to ensure everything is set on the big day.
Plan early
Planning early is critical for all parties, ranging from hunting for supplies to choosing the best theme to keep the best memories for your kids. Early planning also helps you to compare the available options, saving you from the trouble of having to rush in the last minutes, only to buy overpriced things. Planning early also eliminates the embarrassment of forgetting to buy or include some essential features and items needed for the party.
Consider what your child loves to do

.
This will help you choose the best theme appropriate for your child and contribute to your child's participation before and during the party. Boys and girls have varying preferences. In addition, not all themes are fit for all girls or boys. For instance, some popular articles for boys include features such as construction cones, ninjas, pirates, scientists, and toy cars, among others. The parties often feature strawberries, sprinkles, princess bashes, and glitters for girls. You can also choose to establish a theme incorporating a seasonal event such as Halloween or Easter.
Double up with your kid's friend party
Sharing great memories with a close friend can also be exciting for your kids and their friends. Doubling up can also help increase the number of people attending the party, increasing the fun. In addition, this also saves both parents' kids plenty of money as well as minimized responsibility. However, it's essential to have a cake for each child rather than let them share one.
Opt for no-cost activities 
There are tons of fun-filled activities that will cost you little or no money. When under a budget, hired entertainment can be expensive, when you can as well opt for other classic games at no cost. You can ask other parents whose kids are attending such activities or even research at the library, YouTube, or related sites, corresponding to your party.
Utilize digital platform
Traditionally, most parents used to send invitation cards and letters. This practice is still used today. To break up the tradition of paper invitations, you can opt to send your guests electronic mail, such as an email or a short message. This will save you the money spent on paper invitations and get to your guest quickly and in time. To add fun to the invitations, you can also ask your kids to make a video message to send to their friends.
Tap your local network and connections
This can be cost-saving as you will pay less compared to hired entertainment. For instance, rather than hiring a party crew consisting of police officers, you can ask a few of your police friends to attend the party dressed in their full uniform. This will be exciting and more real to your guests. Additionally, it is less likely that they will ask for any money from you. Likewise, you can request a friend who can bake to prepare the cake for the party at a cheaper cost than getting a cake from the store.
Please keep it simple
The most exciting age for birthday parties is during preschool. Keeping it simple can be cost-saving and exciting, especially with many friends and guests. A lot of exciting activities, and most importantly, tables full of food and snacks. During your kid's big day, it's advised to prepare a variety of your kid's favorite food to allow them to opt-out of their favorite at their pleasure.
Physical and mind games
When you have the whole afternoon to enjoy a party, it's best to have a couple of board games and sporting activities. Let the kids break into teams that compete towards specific goals or points. You can opt to award prizes to the winning team or even create gag prizes for the losing team. By gauging your guests' energy levels, you can know when to switch from board games to active outdoor sports such as soccer, basketball, or baseball.
Take time to select the types of food available

.
One of the best ways to ensure that your guests are always entertained is by keeping them full of diverse foods. Avoid having too much of one type of food, especially colorants, sugar, and flavoring. Include some special treats for your child to share with friends. Also include healthy foods, fruits, and snacks. For instance, make it enjoyable by getting a yogurt-honey dip or shaped fruits.
Goody bags
When planning a birthday party under a limited time and budget, buying a goody bag from the store with cheap toys can be expensive and a waste of money. Most toys become garbage at the end of the day, wasting the money spent. Instead, you can choose cheaper and creative alternatives using items made at a spa party to make a goody bag. Likewise, you can include jars or bags of dry cookie mix when holding a baking party.
Conclusion
Today, most parents have access to a wide range of valuable sources of information ranging from the library and borrowed books to the internet. Birthday party ideas are readily available on the internet, providing plenty of fun-filled activities for your kids and guests. 
To name a few:
playing games,

singing themed songs,

holding puppet shows,

bouncing castles. 
You are sure to get the suitable theme or ideas that will not strain your budget but give your child the best and most memorable birthday party ever.