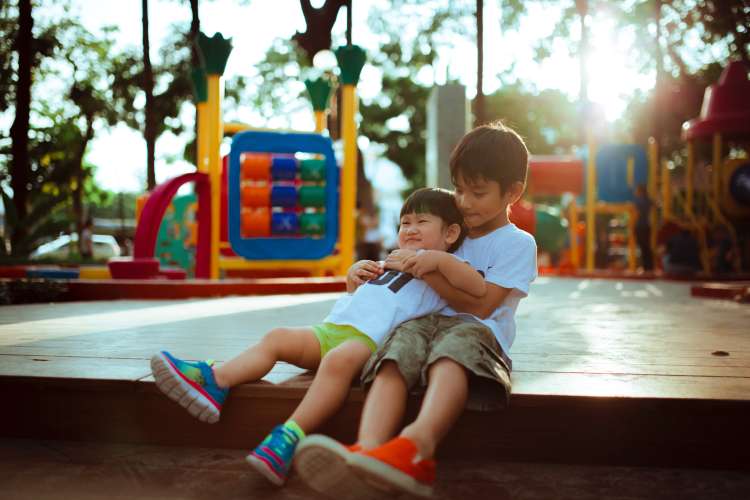 Millions of families visit Houston yearly, as it offers many activities and attractions for people of all ages. Those with youngsters are pleased to discover that there are plenty of things to do in Houston, whether planning a day trip, a quick weekend getaway, or an extended vacation. Below are some exciting things to do in Houston with kids:
Houston Zoo
One of the best zoos in Texas is located in Houston. The Houston Zoo has consistently been named one of the Southwest's best animal sanctuaries. Exploring this wonderful zoo is a fun activity for children of all ages. Here, animals, fish, and birds can be viewed in their natural habitats. Children can participate in giraffes and elephant feedings, interact with zookeepers, or visit the zoo's Water Play Park.
Unique attractions and displays are also part of the zoo, which change regularly. In addition, children can participate in treasure hunts and snorkeling expeditions or search for souvenirs and goodies in the zoo's gift shop. When looking for things to do in Houston, visiting the city's wonderful zoo is a great place to begin.
Katy Visual and Performing Arts Center
The Katy Visual and Performing Arts Center–KVPAC–is a beautiful place to take children who enjoy live performances or are interested in the arts. KVPAC's goal is to be a top destination for visual and performing arts experiences. The Center has located in downtown Houston, and many visitors consider it a magical arena where the arts come alive. Ideal for children of any age, even preschoolers can explore the world of art at the KVPAC.
Fast Track Amusements
Fast Track Amusements is an indoor-outdoor family entertainment center that is ideal for anyone with children who are energetic and need fun. A safe place to show off their skills, let off steam or enjoy an exciting play date. 
Featuring:
Formula One-style go-carts

laser tag

mini-golf

arcade games

bouncy houses
The Fast Track Amusement Center has something for everyone. The Fast Track Amusement Center is perfect for any family on a Houston getaway with helpful and friendly staff, clean and well-maintained facilities, and a snack shop and cafe.
Splashway Family Water Park
Among other great things to do in Houston with kids is a visit to the Splashway Family Water Park. Located less than an hour from the Center of the city, a visit to the Water Park deserves a spot on any family's must-see list. Home to the tallest head-first, mat-racing water slide in Texas, Splashway has everything an adrenaline sports fan could desire. Therefore, those with active children who enjoy water slides, lazy rivers, and exciting rides are highly pleased with what they find at Splashway.
Splashway Family Water Park also boasts an expansive campground with over 130 RV hookups and 50 child-friendly cabins. Those youngsters who enjoy spending time in the great outdoors should consider camping at this facility when visiting Houston.
The Houston Museum of Natural Science
Established in 1909, the Houston Museum of Natural Science–HMNS–is home to outstanding displays of space station models, mineral specimens, and artifacts. Over 60 giant skeleton mounts are also displayed at the museum, including three large Quetzalcoatlus and four Tyrannosaurus Rex. The museum is also home to a planetarium, with more than enough tours and displays to entertain any size family for the entire day.
Special exhibits and guests are always part of the itinerary at the HMNS. It is currently one of the most popular science museums in the country. Children love virtually everything about the museum, especially the grasshopper clock found at the building's impressive entrance.
Johnson Space Center
The Johnson Space Center is one of Houston's most popular attractions. It boasts over 400 artifacts and numerous temporary and permanent exhibits related to America's outstanding space flight programs. Touring the Space Center is a captivating experience for children of all ages. Anyone looking for things to do in Houston with kids cannot go wrong with a trip to the Center.
The museum is also home to various interactive consoles and 3-D movies. As an added treat, children can tour the astronaut training Center and take a behind-the-scenes look at how space flights are planned and how astronauts are trained.
Houston Downtown Aquarium
Houston is also home to a splendid downtown aquarium with a 500,000-gallon water tank filled with over 200 exotic species of marine life. This entertainment and dining complex is a central landmark in Houston and features rides, shopping, restaurants, and spectacular aquatic exhibits. Families with youngsters can easily spend an entire day at the Houston Downtown Aquarium and still have more to see when they return.
Minute Maid Park
The Minute Maid Park is home to the Astros, Houston's Major League Baseball team. Families with children can watch the team playing on natural outdoor grass and take in the view from the Park's new, 240-foot-high retractable roof–a recent, three million dollar addition to the Park. This super attraction offers plenty of fun for everyone in the family, and the complex can be enjoyed regardless of the weather. In addition, a broad range of food choices is available at Minute Maid Park throughout the year, including the Park's signature BBQ.
Hines Waterfall Park
The Gerald D. Hines Waterwall Park is another terrific outdoor entertainment area for families with children of all ages. A day of fun in the great outdoors can be enjoyed against the fantastic backdrop of this water wall. It features a 65-foot semicircular fountain of water that tumbles down the structure's inner and outer walls. It is a tremendous display to observe.
The fountain circulates 11,000 gallons of water every minute, making it difficult to stop looking at it when viewing it for the first time. More than 180 oak trees surround this famous landmark, and an expansive area of greenery creates the perfect environment for a walk, picnic, or game of Frisbee, as well as great photo opportunities.
Cockrell Butterfly Center
The Brown Hall of Entomology and Cockrell Butterfly Center boast a wide variety of butterfly species and science displays, making both Centers ideal settings for teaching and entertaining youngsters. Those looking for things to do in Houston with kids should consider a morning or afternoon at the Brown Hall of Entomology.
Offering education and entertainment for visitors of all ages, the Cockrell Butterfly Center also beckons families with children. Visitors find beautiful insect specimens living in a natural butterfly habitat and some of the world's most exciting arthropods. Enjoyable, interactive games and quizzes are also available for youngsters who want to participate in such activities.
Houston offers a virtually limitless number of activities and attractions for families with children. For this reason, those looking for things to do in Houston with kids are guaranteed to find something to suit their budget and lifestyle. Regardless of the attractions and activities selected, a trip to this unique and exciting city will surely be an unforgettable experience.