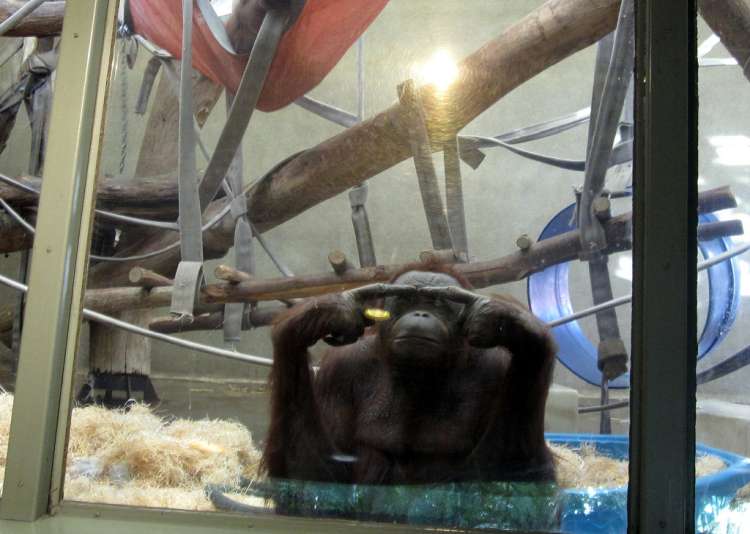 It's time to enjoy Kid-Friendly Attractions in Houston and the Surroundings, where you may see fantastic animal parks, zoos, and animal attractions. The Greater Houston Area is home to hundreds of fascinating creatures, including animals, birds, insects, and mammals. We're lucky to have a variety of wildlife encounters in town.
Why should kids visit animals?
Children adore animals and enjoy getting up close and personal with them. We have several locations near me where you may view animals up close. Animals can provide lots of fun and learning opportunities. Most children are naturally drawn to animals, so schools frequently incorporate animal study in the curriculum and lessons. When you go to areas with animals, your youngsters will learn compassion, empathy, and responsibility for other creatures. Kids must understand how different species fit into their ordinary lives.
Fun places in Houston, tx, to see animals:
There are several fascinating areas to see animals, many of which are free. Here is a comprehensive list of locations to view all kinds of distinct species. 
1.) The Houston Zoo
The Houston Zoo is a 55-acre park containing 6,000 animals from 900 species. It is the 10th most popular zoo in America. It offers deals such as Free Afternoons on the first Tuesday of every month (baring summer) and $4 off admittance after 4 pm during June through August.2. The Downtown Aquarium.
The Aquarium is a 500,000-gallon aquatic wonderland with six acres of thrills. They have over 200 species of marine life, including fish, sharks, stingrays, and other animals. You may also see their white tigers. Throughout the summer and occasionally throughout the year
2.) The Aquarium Restaurant in Kemah
As soon as you walk into the Restaurant, you'll see the 50,000-gallon fish tank, which hosts a variety of sea creatures like sharks, stingrays, and more. If you're feeling brave enough, there's even a stingray reef where you can touch and feed them! This unique experience is brought to you by The Aquarium at Kemah Boardwalk.
3.) Moody Gardens
Moody Gardens is a fun place to visit with lots of animal exhibits. The Aquarium contains fish and other aquatic animals. Tropical plants, animals, birds, butterflies, reptiles, and other species such as monkeys and sloths fill the Rainforest. Moody Gardens is in Galveston, Texas, which is an exciting location.
4.) Houston Arboretum & Nature Center
The 155-acre Houston Arboretum & Nature Center is located in Memorial Park. It serves as a sanctuary for plants and animals, offers accessible walking trails, events such as Tyke Hikes, and interactive exhibits and activities in the Discovery Room to educate visitors of all ages about different natural habitats like forests, ponds, and meadows.
5.) Houston Museum of Natural Science
The Natural Science Museum is located in Hermann Park. It has 16 permanent exhibitions on dinosaurs, African wildlife, and Texas wildlife. The Planetarium, Giant Screen Theater, and Butterfly Center can also enjoy. HMNS also has a location in Sugar Land that is free to visit on Thursday afternoons.
6.) Bayou Wildlife Zoo
If you're looking to get closer to nature, the Bayou Wildlife Zoo in Alvin is perfect for you. With over 500 animals from 60 different species, the zoo offers a diverse and exciting experience. You can take a safari ride through the park and even feed the animals from the train! The zoo also has a petting zoo and pony rides for kids of all ages. If you're booking a group visit, be sure to ask about our discounts on admission rates.
7.) Crocodile Encounter
Nestled in Angleton, the Crocodile Encounter houses alligators and crocodiles galore! During your stay, you'll tour the property with several guide escorts. They will show you around and tell you more about the animals while feeding them safely from behind secured gates and elevated walkways–but don't worry, they take turns so that everyone gets a chance to get an up-close look at these magnificent creatures! And if tortoises are what interest you most (they're my favorite), then have no fear because there are plenty of chances to feed them too on tour. Just remember to bring some large pieces of lettuce with 
you or buy some from one of the gift shops on site that sell both lettuce and food for crocodiles. Lastly, please keep your eyes peeled for other land animals such as pigs or reptiles during your stay–you never know when they might make a guest appearance!
8. ) Nature Discovery Center
The Nature Discovery Center is located in Bellaire. It's a house filled with discovery rooms and located at Russ Pitman Park, which has 4 acres of trees and natural habitats. The center offers educational programs to teach children about hands-on science, which include indoor exhibits, outdoor investigations, live animal demonstrations, and more. They offer a free story time every Wednesday at 4 pm. They have rabbits, snakes, bearded dragons, spiders, turtles, and lots more.
9.) Armand Bayou Nature Center
Nestled in Pasadena, the Armand Bayou Nature Center provides 2500 acres of opportunities to explore, including a boardwalk through the forest and marshes, live animal displays, educational experiences, bison and prairie areas, butterfly gardens, and a farm site. On Saturdays, they offer guided canoe or pontoon boat tours. Owl prowls on Friday nights and a Prairie Wildflower Tour. The third Sunday of each month features free admission.
10.) Mercer Arboretum and Botanic Gardens
The Mercer Arboretum and Botanic Gardens are in Humble. The location is 20 acres of beautifully maintained gardens with bamboo, daylilies, endangered species, and other plants. The attractions include a walking area, ponds, courtyard, and visitor center. There are two playgrounds, a picnic area with 58 tables, two barbecue pavilions, and a boardwalk in this park. Storytime and lunch bunch are some of the free activities they hold regularly.
11.) Edith L. Moore Nature Sanctuary (Houston Audubon)
The Edith L. Moore Nature Sanctuary, better known as the Houston Audubon to locals, is a 17.5-acre oasis in West Houston. Families and nature-enthusiasts can explore native wildlife, ponds, forests, and more – all while getting up close and personal with some of Texas' most iconic plants and animals, such as turtles, snakes, reptiles, and amphibians. The best part? They offer FREE Saturday events monthly open to everyone in the community looking to unplug from technology & refocus on family time spent outdoors! If that doesn't quite fit your schedule or interests, however, they also host owl prowls (perfect for night owls), field trips, bird walks, and more throughout the year, so be sure to keep an eye out for future dates & sign up information if any of those activities sound like fun!
12.) Dewberry Farm
Dewberry Farm is in Brookshire, Texas, and it's a fantastic spot to go during the fall and winter months. The farm has over 35 activities ranging from pumpkin harvesting to tree cutting to children's programs such as train rides, a corn maze, slides, hay rides, and more. They have horses, goats, ducks, and pigs, among other animals.
13.) Blessington Farm
Blessington Farms is located in Wallis and full of family fun. They offer strawberry, blackberry, and blueberry picking throughout the year. The fall is a blast with the pumpkin season festivities. You can enjoy the Farm Funland year round, with mazes, slides, rides, pedal cars, sand mountains, hayrides, pick-yourself fruits, etc. There is also an animal encounter where you can observe chickens, goats, etc., up close. livestock
14.) Oil Ranch
The Oil Ranch in Hockley, TX, has over 50 acres of enjoyment. There are trains, hay, pony rides, playgrounds, a jumping pillow, a swimming pool, hamster wheels, and other amenities. You can milk a cow in the dairy barn, witness eggs hatch, feed sheep and fish; play mini golf; go to the animal barn, and participate in paintball, among other activities.
15.) 7 Acre Wood
The Kimble Park and Zoo is a 7.5-acre park in Conroe, Texas, with plenty of things to do. They have a petting zoo, mini golf course, western play town, playgrounds, a giant sandbox, rope slide, horseshoes, barrel train rides, pony rides, and more.
16.) Old McDonald Farm
The Old MacDonald Farm is located in Humble and features 15 acres of entertainment. They have a petting zoo, playgrounds, train rides, volleyball, pony rides, tetherball, a hay barn, a sand mountain with a duck pond, and a swimming pool.
17.) T.R.G. Exotic Wildlife Park
The Tersk Valley Resort and Golf are located in the Spring area of Texas. Over 100 species are represented among their more than 100 animals: a Bengal Tiger, an American Bison, Muntjac Deer, Red Kangaroo, sloth, wallaroo, warthog, water buffalo, lemur, and many more. Their guided walking tours last around 1 1/2 hours.
18.) Halter Inc
Situated on Clay Road, Halter Inc. is determined to use animals to support various aspects of life. For example, they train miniature horses as Pet Therapy animals to help special needs children access therapy sessions. Other services offered include but are not limited to; hosting events, birthday parties, and toddler rides.
19.) Froberg Farm
You'll find Froberg's Farm in Alvin. It's a great place to pick your fruit and buy homemade products. The fruits and vegetables are grown right on the farm, and there are seasonal activities like a pumpkin patch, corn maze, and fall festival. You'll love exploring the beautiful outdoor setting with its trees, plants, and natural animals like birds.
20.) P-6 Farms
P-6 Farms is a Montgomery local business that offers the community fun and educational activities. They do this by sharing "agriculture in the process." One of their events is a fall festival with pig races, paintball, barrel train rides, duck races, water canons, a jumping pillow, hay rides, a spider web, tube slides, and more. The event runs from September to November and is open to everyone.
21.) George Ranch Historical Park
The George Ranch Historical Park, located in Richmond on 20,000 acres, features a working ranch with historic homes and costumed interpreters. They offer group tours of the premises and opportunities to partake in various events and meals prepared in traditional methods.
22.) H.P.D. Mounted Patrol
The Houston Police Department Mounted Patrol Facility, home to the department's horses, is located on Little York Road. Apples, carrots, and peppermints are some of the goods you can bring to feed them when you visit. If you're interested in seeing a demonstration or taking a tour of the facility, contact their office for more information.
23.) Bear Creek Pioneers Park
Bear Creek Park is a flood-free zone located in West Houston. This 2,154-acre park boasts playgrounds, ball fields, and a walking track for guests of all ages. In addition to these amenities, the park offers a FREE mini-zoo complete with birds and animals.
24.) The Fish Gallery
The Fish Gallery, found on Fountain View, is a store that carries freshwater, saltwater fish, and many other things. They're known for their pretty aquariums and locations in Houston, Dallas, Austin, and The Woodlands. We adore The Fish Gallery because, during the summertime, they offer free story times. These events are always packed with activities like crafts, touch tanks, feeding fish, and more!
25.) Pet Smart
Pet Smart is a retail chain store located all over the United States. You can find everything you need at PetSmart for your furry friends, including food, toys, accessories, and more! They carry items for dogs, cats, fish, birds, reptiles, and small mammals. You can often find adoptable pets in-store as well! If you have a group of kids looking to learn more about animals and their caretaking – some stores offer free guided tours! For example, the 5414 West Loop South store offers these educational experiences (but make sure to book the tour ahead of time!)
26.) Waugh Bat Colony
Hundreds of bats pour out from under the Waugh Drive bridge in Houston every day at sunset. You can watch them fly through the sky for free during one of the bat chat events on the first and third Friday of each month.
27.) Wabash Feed & Garden Store
The Wabash Feed & Garden Store is located off of Washington Avenue and supplies everything you need for your animals, plants, and garden. They have a hardware store, pet shop, organic herb garden, and antique market. You can find holistic pet treatments, vegetable, and native plants, natural pet foods, bird feeders, fertilizer, and farm poultry, to list a few things outside their main Farming supplies. We love to browse the store not only because it has everything we could ever want but also because they always have such adorable adoptable animals like dogs, cats, rabbits, chickens, birds, etc. running around!
28.) Clay's Restaurant
Clay's Restaurant is a country-style eatery situated on Clay Road. They serve burgers and fried steak and offer pony rides (usually during weekends) and animals such as birds, peacocks, chickens, and goats that you can find in the barn area.
29.) Houston Polo Club
The Houston Polo Club is a polo and equestrian facility on Memorial Drive in Houston, Texas. It features the sport of polo as well as horseback riding activities. It's on 26 acres and is a lovely place to watch events or Sunday Polo.
30.) Hermann Park
Hermann Park is a beloved spot in Houston, and for a good reason! The park boasts plenty of green space, along with a Japanese Garden, pedal boats, the Pinewood Cafe, a train, and the McGovern Centennial Gardens. Families can take part in story time in the family garden or choose to feed the ducks instead. You can also watch free shows at Miller Outdoor Theater, play golf or tennis, or explore one of two playgrounds. Not to mention that there's a splash pad perfect for cooling off on hot days and even a zoo! All this amidst native plants and wildlife – what more could you ask for?!
31.) Brazos Bend State Park
Brazos Bend State Park, located in Needville and only 45 miles from downtown Houston, spans 4,897 acres of Brazos River land. Horseback riding trails offer stunning views full of local fauna like alligators, fish, and other wildlife that you might not get to see otherwise!
32.) Jesse Jones Park and Nature Center
Humble is home to the Jesse Jones Park and Nature Center, which features a large pond with several islands. It is a 312-acre park that is open daily and free of charge. There are swamps, cypress trees, white sand beaches along Spring Creek, plant and animal species, and a pine forest on the site. They have a permanent display of live snakes, live amphibians, live aquariums, and an ongoing exhibit showcasing actual snakebites.
33.) Eddie Gray Wetlands Center (Baytown Wetlands Center)
The Eddie Gray Wetlands Center is located in Baytown on the banks of Goose Creek. Entry to the 9,000-square-foot exhibit hall is free, and there are a variety of exhibits such as Gator World, the Land Over Milk and Honey, Wings Over Wetlands, The Bat Cave, etc. Guided tours and educational programs are offered for a fee.
34.) The River Oaks Garden Club (Azalea Trail)
The River Oaks Garden Club is on Westheimer and maintains the Azalea Trail gardens. They maintain Bayou Bend's 14-acre gardens.
35.) Texas Snakes & More
Throughout the city, Texas Snakes is a reptile exhibition. They may be hired to attend an event or gathering. They'll bring a variety of snakes and reptiles to wow your audience. Kid Fun has employed them several times and is always a crowd-pleaser.
36.) Gallery Furniture
Yes, it's a furniture store. Gallery Furniture has enormous showrooms, but they also have family and kid entertainment. Their sites vary, but they usually have monkeys and birds to entertain the guests.
37.) Houston Humane Society
The Houston Humane Society is a charitable animal rescue and adoption organization that serves the greater Houston area. It is located on Almeda Road and has a diverse selection of pets.
38.) Houston Rodeo
The Houston Rodeo only happens once a year, so it's the perfect time to get your animal fixed! The Houston Livestock Show and Rodeo are full of animal-related events. They have camel rides, fun on the farm activities, pony rides, mutton bustin', pig races, a petting zoo, a birthing center, breed row barns, fisheries, and honey bees exhibits, Horticulture exhibit, milking parlors, poultry, and more.
39.) Healthyway Dairy
Healthy Way Dairy is an online store in Santa Fe that sells raw milk, eggs, and raw milk products. They milk their cows every day, and you can observe the process. If you're lucky, you might be able to view a calf while it's being born.
40.) Seabourne Creek Nature Park
The Seabourne Creek Nature Park is in Rosenberg and has a 164-acre nature park where you can stroll, run, or bike. The park features marshes, a prairie restoration area, a butterfly garden, and a 4-acre lake with bass, perch, and catfish.
41.) Sea Center Texas
Sea Center Texas has something for everyone. Located in Lake Jackson, this marine aquarium, fish hatchery, and nature center is home to a touch tank, numerous aquariums, and beautiful wetlands. In the freshwater marsh, you'll find damselflies, dragonflies, butterflies, and frogs, While the saltwater marsh is home to over 150 species of birds! Whether you're interested in seeing sharks, large red drums, or gray snapper up close – or enjoy observing creatures in their natural habitat – Sea Center Texas promises an enjoyable experience for all.
42.) Baywatch Dolphin Tour
The Baywatch Dolphin Tours in Galveston offer an unforgettable experience. Boat prices are reasonable, costing only $10 for adults and $5 per child 12 and under. Those 36 passengers will be seated comfortably on the spacious tour boat as they go up close to view dolphins in their natural habitat!
43.) Texas Wildlife Rescue & Rehabilitation Center
The TWRC is located on Hammerly Blvd and places a high premium on the lives of all creatures that pass through its doors. They have an emergency room for animals, as well as a helpline. They offer a baby bird program, a baby squirrel program, an opossum and pals program, and plenty of volunteer opportunities.
44.) Gator Country
Gator Country, located in Beaumont, offers Swamp Boat Tours where you can see alligators, snakes, turtles, reptiles, and more! They also have other activities available.
45.) Texas Ranch Life
The King Ranch is located in Chappell Hill, Texas, and has a total of 1800 acres. The farm includes horses, bison, longhorn herds, and other species of animals. Bed and breakfasts are available at the ranch, where they may accommodate events, family gatherings, and get-togethers. They provide horseback riding, motorbike adventures, ranch work displays, fishing activities such as fly casting, and more.
46.) Natural Bridge Wildlife Ranch
The Natural Bridge Wildlife Ranch is in San Antonio, Texas. The ranch is available for petting barnyards, walking animals with giraffes and kangaroos, and driving safari encounters where you may feed the animals on your journey. They have over 500 animals representing 40 distinct species. On 450 acres, as you drive by, you'll notice zebras, camels, rhinos, ostriches, lemurs, and beasts with horns and antlers.
47.) H.E.B. Grocery Stores
The next time you're at the grocery store with your kids, and they're getting restless, ask one of the employees if they can show them the live lobsters. Seeing them move and learning about why there's a rubber band on their claws will occupy your kids for a bit, giving you some quiet. Plus, it's free!
48.) Bearings Hardware Store
Bearings, a store located on Westheimer and Weslayan, offer products including stationery, children's clothing, china, grills crystal, and more. They also have a pet parrot my kids love to visit and talk to at both stores – it makes for quick free entertainment. I often pick errands based on locations like Bearings that will help make the experience more pleasant overall.
49.) Katy Fire Station
The Katy Fire Station has a fire dog named Katy. Kids enjoy meeting fire canines, and visiting a fire station is free. The dalmatian is gentle and lovable. If you've read novels about fire dogs with your children, they may want to meet one. My son requested to meet one as soon as we read about a fire dog in the story. Katy is a lovely dog and an enjoyable friend to meet.