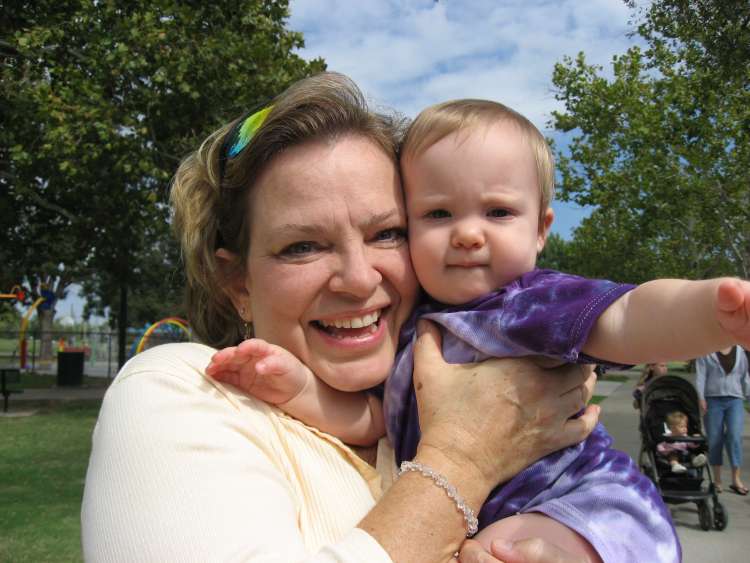 Introduction
At the end of your maternity leave, you will need to employ someone to take care of your baby. You surely want the best for your child and the price you pay. Speaking of the cost, we often rush to think monetary. Still, beyond the sum you pay to receive our services, you must invest in building a working relationship with the nanny.
You certainly wouldn't want to pay for a nanny that lets petty issues loom large. Matters can spiral out of control if unaddressed over some time. Being level-headed in handling a nanny and letting rationale, temperance, understanding, and reason prevail for a cordial relationship to stay alive can prove profitable.
Background Information
At Morningside Nannies, they pride themselves on over two decades of experience and commitment to providing quality family and childcare services. They have qualified personnel trained beyond baby care; their nannies treat their employers' decorum and adhere to strict professional standards.
They are a member of the Association of Premier Nanny Agencies and an APNA Agency of the Year award recipient. Parents that find themselves engaged in work during unconventional hours or a family with a senior that is looked after can be sure to find a lasting partner at Morningside Nannies. Our services have been affordable and available in the Houston area since 1992.
Services of Morningside Nannies
At Morningside Nannies, they offer a wide range of domestic assistance services; tailored to the ever-changing needs and demands of our clients. Our services include:
– Full-time nannies – Part-time nannies – Temporary nannies -Newborn Care specialists -Baby sitters – Mother's Helpers – College Tutors – Housekeepers – Elder Companion – Pet Sitters – Dog Walkers and House Sitters
Costs & Fees
Let me give you an insight into the cost you will incur to procure nanny services at Morningside Nannies.
Search Fee
The client's expectations and preference is the guiding path to finding the right nanny for the job. Your search fee of $100 will cover the expense of assessment and complementing a nanny's competencies, proficiency, and traits with the type of work meant to be carried out. Matching nannies with the appropriate families is at the core of the success of our operations. Client satisfaction is anchored on knowing they can never go wrong when getting the right person for the job.
Engagement Fee
Weighing against resident and countrywide nanny agencies of good standing, Morningside Nannies offers competitive rates when it comes to engagement fees. One must pay a minimum referral fee of $1000 once the nanny has accepted your job offer. This fee is payable by clients who hire a nanny on a long-term basis. The referral fee is the equivalent of six weeks' gross wages earned by the nanny. Clients that employ temporary caregivers pay a referral fee of at least $25 to $40 maximum for every day the nanny is at work.
Nanny's Salary
Clients reach an agreement directly with the nanny on the gross hourly rate. This is done once the client has found a suitable nanny for the work at hand. Recommended rates for Morningside Nannies range from $14 on the lower side to $18 maximum per hour. Most of our nannies earn between $15 and $16 per hour.
Taxes and Insurance
The law requires that household employers be obliged to pay tax. A nanny's tax remittances may sum up to approximately 10% of the nanny's gross annual salary. However, tax breaks and credits may come as a relief to a nanny employer. Occasionally if you get lucky, the tax breaks received can be over a substantial portion of taxes.
Career Opportunity
You may have considered working as a nanny at one point in your life. Here is an opportunity to live your dream. Maybe you are a nanny recently relocated to Houston and are unsure which agency you can work with. You could be reading this and wondering how you can become a part of our team at Morningside Nannies. Well, criteria must be met to uphold the minimum threshold for the caliber of nannies they engage. Interested? Check the list below to see if you qualify for an opportunity at Morningside Nannies.
– You must be at least 19 years of age or older.
– You should submit references that can be verified.
– You must be legally mandated to work in America.
– You are required to have previous childcare experience.
– You are required to show fluency in English skills. This includes verbal communication, writing, and reading.
– You are required to have a valid driving license and have access to a vehicle.
– You MUST be a non-smoker.
– In addition to meeting specific education standards, you should have current First Aid and CPR certifications.
Conclusion
Further information on employment opportunities and requirements by visiting our website. Houston families and guests from around the globe will find our official blog page insightful. Morningside Nannies blog is home to informative articles such as budget tips, realistic wage expectations, and tips from a pediatrician. You can also find fun activities, hosting a play date, and many more.
At Morningside Nannies, they offer a complimentary consultation. You can talk to them over the phone by calling 713-526-3989. As a reputable placement agency, our track record speaks volumes on our behalf. They have worked 26 years to ensure we are worth the industry status we pride ourselves in today.
For Morningside Nannies, it is more than business; it's a calling.